☆☆ TOKYO JIDAI MATSURI(FESTIVAL) ☆☆
DATE: 11/3/2010
TIME:12pm-4pm
Place: Asakusa Sensouji Shrine to the gate area
Tokyo Jidai Matsuri is a festival commemorating the history of Tokyo and Edo culture.
It is held on November 3rd(Cultural DAy) every year.
Volunteers dress in period clothes and parade around Asakusa.
The festival is about 10-15 minutes walk from the bakpka tokyo hostel
There are many spectators along the streets.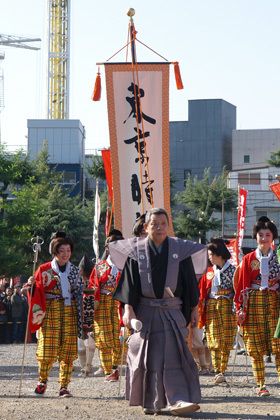 For more information ask the staff at the
tokyo hostel
or visit asakusa tourist information centre or
ASAKUSA JIDAI MATSURI website (English)