The Buddhist temple on Mount Takao is formally known as Takao-san Yakuo-in Yuki-ji, and most commonly as Yakuo-in.
The Annual Spring Festival features Chigo-Gyoretsu (a parade of children in fancy attire), Yamabushi (a parade of mountain priests) in their traditional attire, and a corps of fire & drum. They start from in front of Jyuichi-chome Jaya (a tea house) near Takaosan Sta. of the cable car at around 11 am for Yakuo-in Temple, where Shishimai (Lion Dance) and Hashigo-nori (thrilling acrobatics on the ladder) are performed by Hikeshi (members of the old Edo Fire Brigade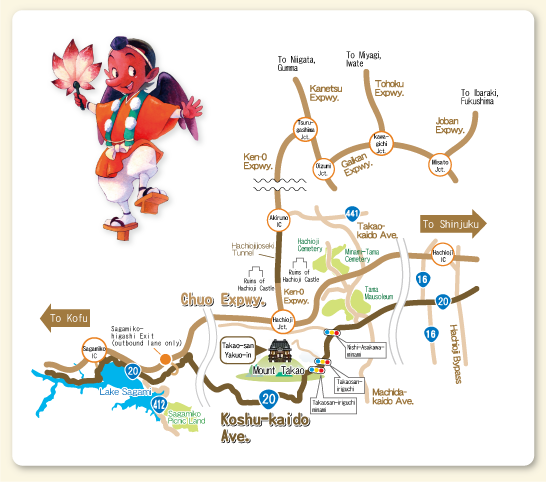 | | | |
| --- | --- | --- |
| Name: | | Annual Spring Festival of Mt. Takao |
| Date: | | 2010.4.18(Sun)~2010.4.18(Sun) |
| Location: | | Yakuo-in Temple (Mt. Takao), Hachioji, Tokyo |
http://www.jnto.go.jp/eventcalendar/search_result_en.php?num=349
You can also ask the
tokyo hostel
frondesk staff for more information .